Read Why: Young Chorus Has Gone Back To JHS After Completing SHS
Young Chorus Has Gone Back To J.H.S After He Completed S.H.S,Read Why
The Ghanaian most talented artist "Young Chorus" from both Weezy empire and B.B.F family owned the most popular Ghanaian actor cum musicians Lilwin has gone back to junior high school after graduating from senior high school. Let know more about young chorus. This guy is the fame behind the most trending tune "Mama Boss Papa"which causes waves around the globe. He was the first Ghanaian artist featured on a song by an actor which earns over billions of downloads and views both locally and international. He has been on many tracks by most artists in Ghana as a whole. After the " Mama Boss Papa" hit he was well known by Ghanaians and also earn featurings from other mainstream artists like Kwwsi Arthur and kuami engene. Just recently he did it again with a song which he put ARTICLE WAN and this indeed was superb and massive.
We spotted a pictures on social media today,which he posted he has gone back to JHS three after we completed SHS in the past four years. According to him he has no reason of going to JHS again and he just feel like going back there because he is young and strong. See picture below.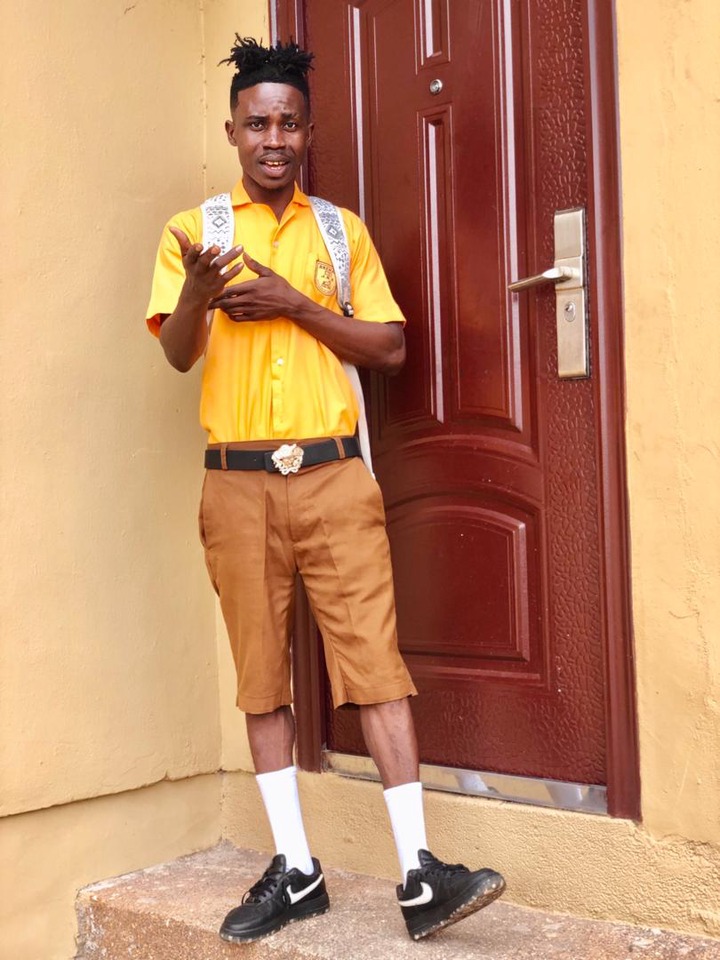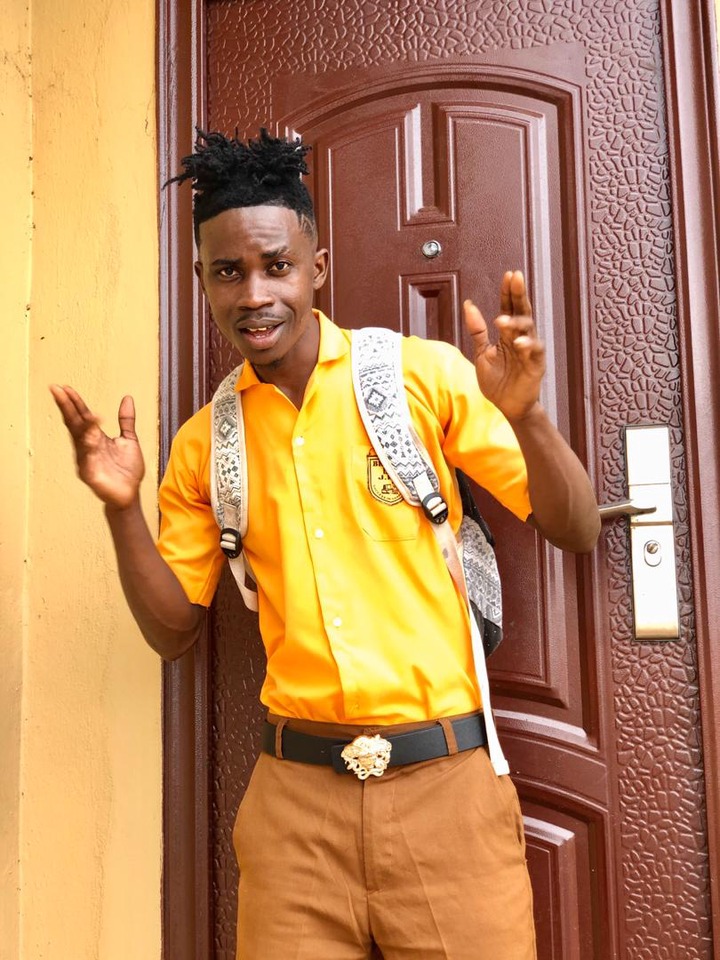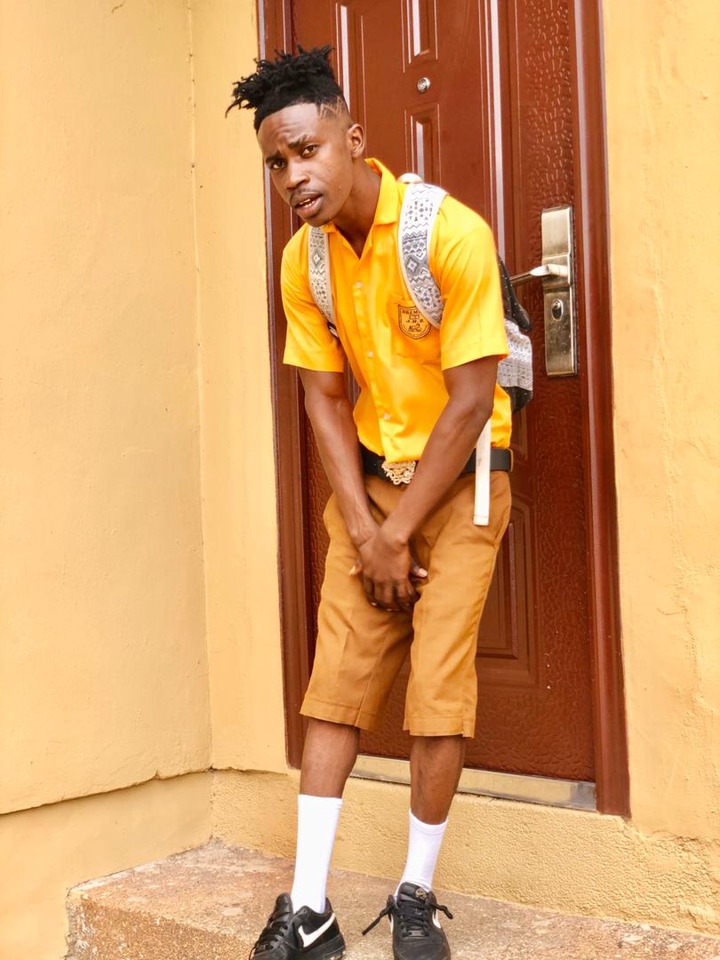 Posted By Celebrity Blogger(Kulme Star)
+233554461400 / +233554188420
VIDEO: Ghanaians Should Start Praying For Sarkodie Against Pa$$ing Away Soon – A Pastor Reveals
One most robust Ghanaian prophet has cause the internet with Fire as he reveals a S£rious revelation about the Ghanaian international flow artist "BET" king sark also known as Sarkodie which fan has really react to it. According to the renounced prophet who goes by the name "Cosmos Walker Affran" , he posted that An Angel of God appears to him last night ,which the angel told him to tell the whole world to seriously pray for Ghanaian /Africa Rapper superstar BET award winner ,M.O.A.S" against pa$$ing away and leaving the world soon,It will been a breaking news everywhere "" Accident Or Human Plot"- Cosmos Walker Affran Speaks
Looking at what the Prophet post. He did not mention Sarkodie's name but from our clear analysis about it,he made mention of "M.O.A.S" which clearly means "Michael Owusu Addo Sarkodie". Check the screenshot of his post below.
Posted By Kulme StarPosted By Celebrity Blogger(Kulme Star)
For Your Music Promo Contact +233554461400 / +233554188420
Watch Video: Ghanaian Nurses Goes Half Nekked As They Tw£rk£d On Street
Eeei Ghanaian nurses and tw£rking. Another tremendous video is now waving on the internet as Ghanaian new Graduate and old graduate tw£rk£d heavily and goes nalf nekk£d on a street after Government releases them to work at their stations.
A lot of Ghanaian on social media has reached to it with a lot of comments. Kindly watch a copy of the video below.
Watch Video: A Guy C0llap$ed After His Girlfr!end Slāpped Him For Cheating
Things are happening nowadays which are taking to the internet to make the web very enthusiastic and amazing. A lot of couples has divorced all because of this modern mobile phones. When both started checking each other chat on WhatsApp and Facebook it causes a lot of pr0bl£ms to their relationship and later lead to collapse of it.
We spotted a video today on Instagram as a lady sl@pp£d a guy for cheating on his phone with another lady. You need to watch this below. For more.