Acknowledge Us And We Will Promote Kumasi – Blogger RichmondIsOnline to Kumasi Musicians
Acknowledge Us And We Will Promote Kumasi – Blogger RichmondIsOnline to Kumasi Musicians.
There has being claims that bloggers in Kumasi don't promote artistes in Kumasi.
Speaking on Sikka 89.5fm blogger RichmondIsOnline made is known that Artiste in Kumasi especially mainstream artiste don't recognise blogger in Kumasi and tends to recognise Accra blogger more than their own. He then made an example that it is difficult to even get a media tag from organizers of a show in Kumasi to attend event and write about it. Some of these organizers are expecting you to buy the ticket to attend their event and after write about it of which he said, is not done in Accra.
If our media houses starts working hand in hand with us. I'm sure most of my colleague bloggers in Kumasi will follow their conversations on radio and write about them. Let them recognise us if we are important. He believes bloggers should not go through hell just to get media tag to cover an event and also celebrities in Kumasi should invite us during their event because without invitation you can't just go and start taking pictures or videos without anybody's permission he ended.
Mp3: Ay Poyoo – Br£ast Dey Bee Ft Vhim (Prod. by Lexx)
Let enjoy the new one from the Ghanaian comic rapper "Ay Poyoo" featuring Vhim. He entitles this "Br£ast Dey Bee". Produced by lexx. Grab it below.
Posted By Celebrity Blogger(Kulme Star)
For Your Music Promo Contact +233554461400 / +233554188420
Mp3: Amerado – Yeete Nsem (Episode 22) Ft Bogo Blay, Kweku Darlington, Yazzi Sangari & Bla Blight
Amerado the beast in me rapper has made it through with another episode of "YEETE NSEM" making (22). This is indeed the dopest of all. Grab a copy below and enjoy.
Read Why: Young Chorus Has Gone Back To JHS After Completing SHS
Young Chorus Has Gone Back To J.H.S After He Completed S.H.S,Read Why
The Ghanaian most talented artist "Young Chorus" from both Weezy empire and B.B.F family owned the most popular Ghanaian actor cum musicians Lilwin has gone back to junior high school after graduating from senior high school. Let know more about young chorus. This guy is the fame behind the most trending tune "Mama Boss Papa"which causes waves around the globe. He was the first Ghanaian artist featured on a song by an actor which earns over billions of downloads and views both locally and international. He has been on many tracks by most artists in Ghana as a whole. After the " Mama Boss Papa" hit he was well known by Ghanaians and also earn featurings from other mainstream artists like Kwwsi Arthur and kuami engene. Just recently he did it again with a song which he put ARTICLE WAN and this indeed was superb and massive.
We spotted a pictures on social media today,which he posted he has gone back to JHS three after we completed SHS in the past four years. According to him he has no reason of going to JHS again and he just feel like going back there because he is young and strong. See picture below.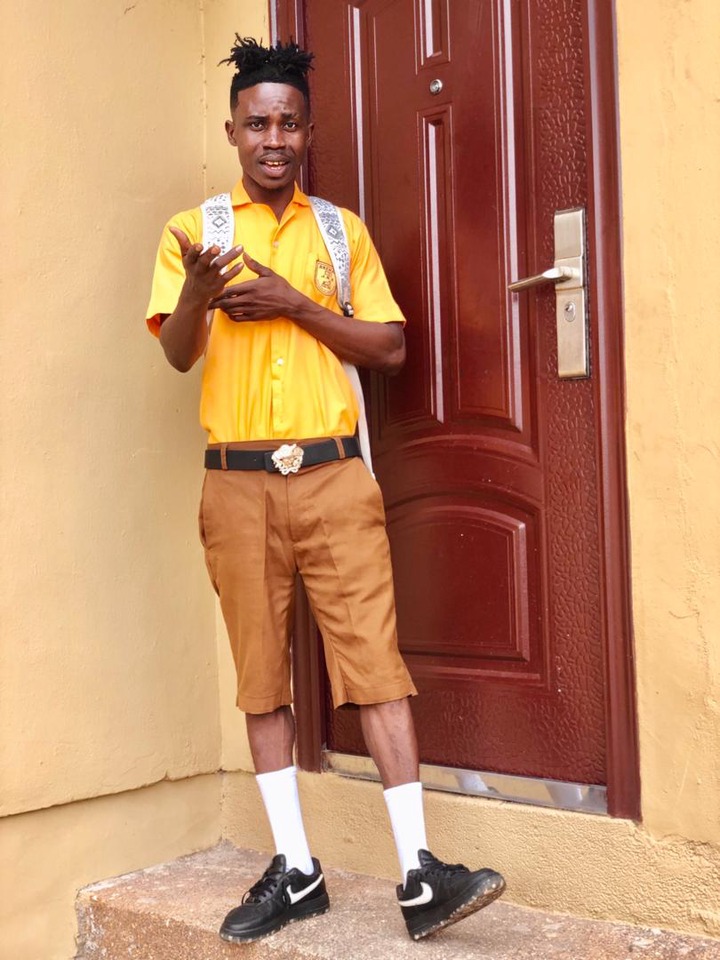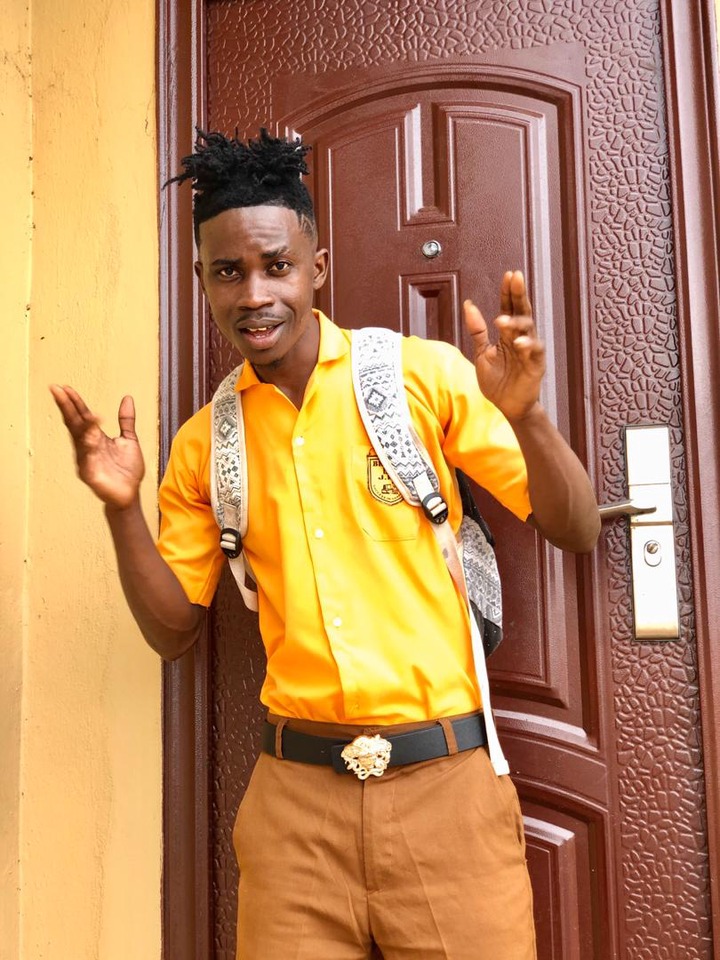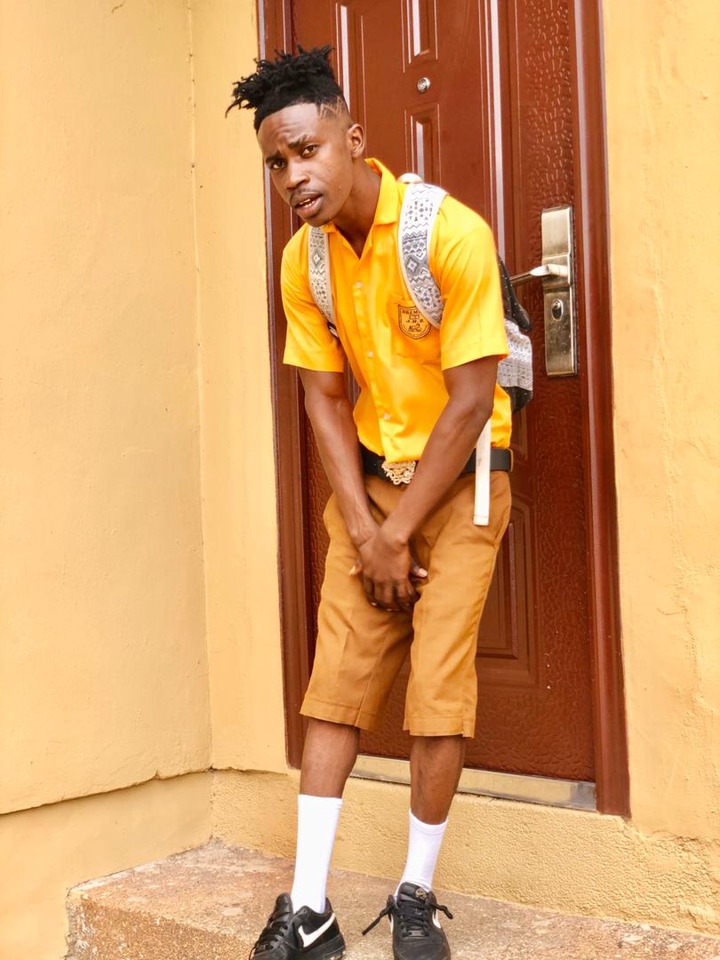 Posted By Celebrity Blogger(Kulme Star)
+233554461400 / +233554188420